Earlier this year I was lucky enough to be asked to play at the Australian International Oireachtas (Irish dancing championships) in the Gold Coast. Of course I jumped at the chance! So on Friday 26th May I started my journey from Glasgow, landing in Brisbane on the Sunday morning.
I already had gigs booked either side of the Australian trip so I had a limited amount of time that I could go out for. I did get a few extra days to look around and it was an amazing experience. The day I enjoyed the most was when I took a trip to Lone Pine Koala Sanctuary in Brisbane. I took a boat tour down the river to the park with lovely scenery and interesting commentary. I then spent the day looking at lots of lovely Australian wildlife. I even got to cuddle a koala and feed some kangaroos! On the way back to the city the Captain let me drive the boat. An excellent day!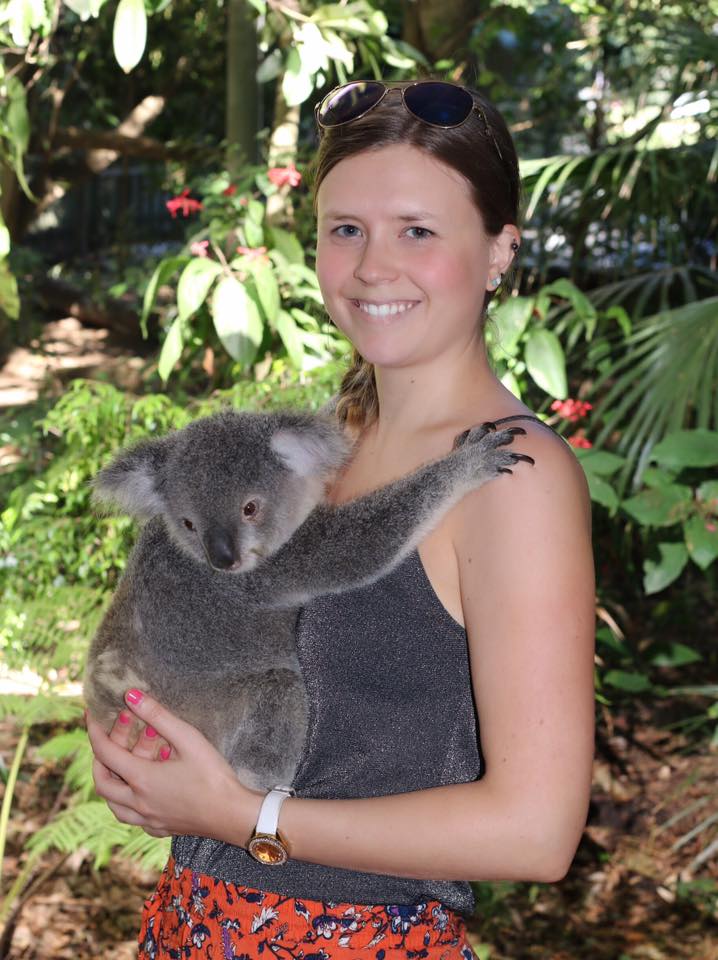 On the Tuesday I explored the South Bank area which was close to where I was staying. I had a lovely walk up to Kangaroo point and then hopped on the City Hopper back down the river to South Bank. That evening I managed to meet up with a friend I went to school with as she now lives in Brisbane.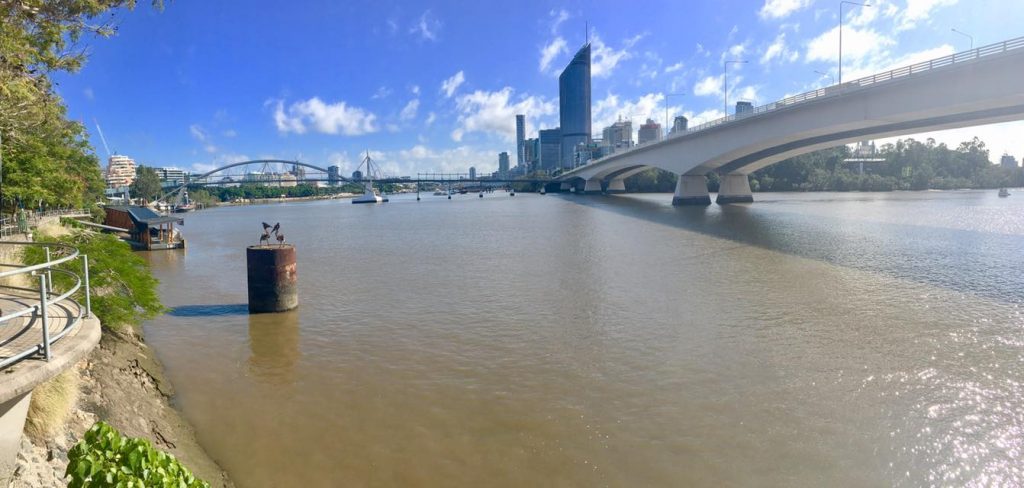 I travelled to the féis venue in Gold Coast on the Wednesday. The competition didn't start until the Friday so I had a bit more spare time. I took a trip to Broadbeach where I walked along the beach to the Q1 building at Surfers Paradise. Here you can take a lift up 77 levels (in 43 seconds!) to Skypoint where there are 360 views of Gold Coast. It was absolutely stunning.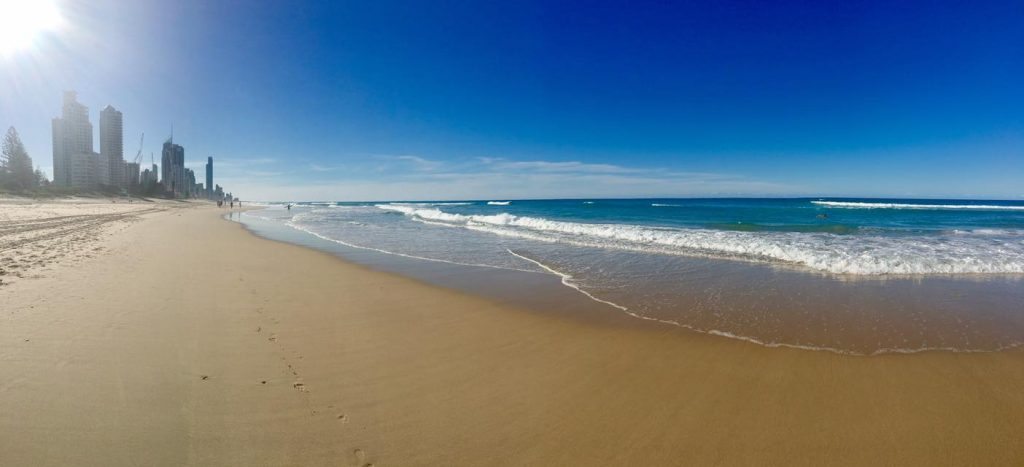 Thursday I wasn't needed to set up the keyboard until the evening so I went out to Sea World. I saw a few amazing shows with dolphins and sea lions, and generally had a nice time walking around the park. The Jet Ski Extreme show was fantastic. Four men doing stunning tricks on jet skis. There are a couple of roller coaster rides at the park which I was very excited to try out!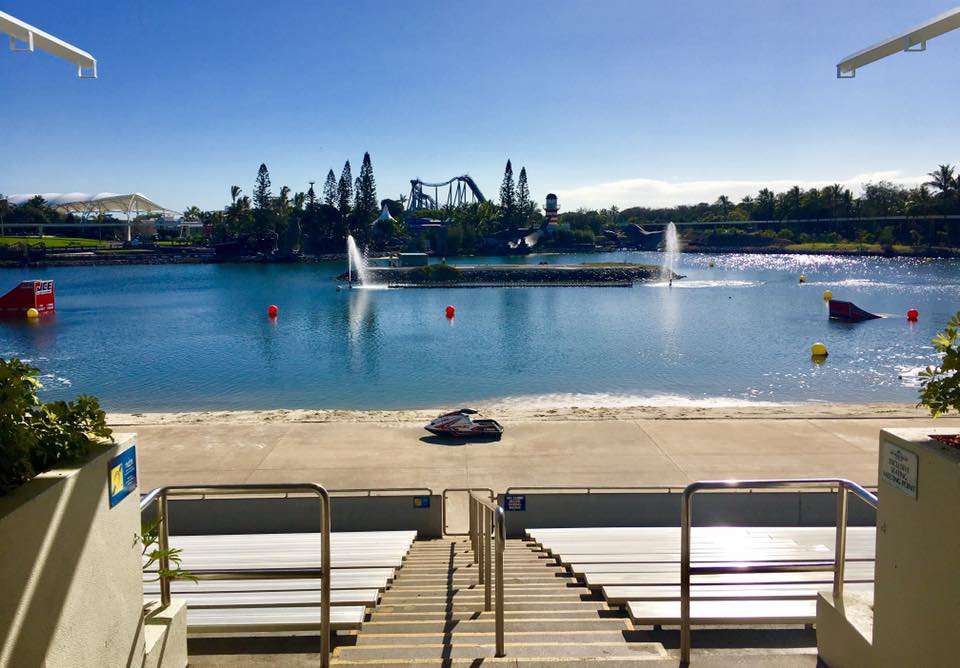 On Thursday evening I set up the keyboard in the hall to play with Gerry Conlon on accordion. In the other hall was Sean O'Brien and Stephen Carolan. We played for the championships all day Friday, Saturday, and Sunday. I really enjoyed playing with Gerry and trying new tunes in new keys. It was very nice to get some lovely comments from parents/judges/dancers etc about our music and how lively it was.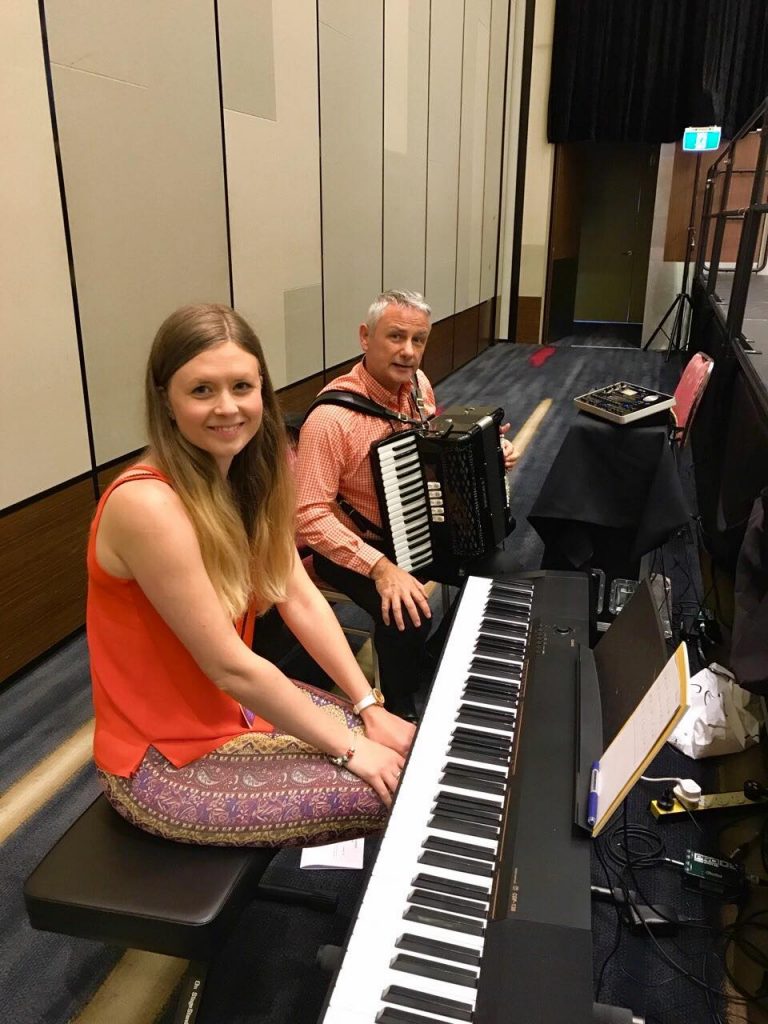 I started my journey back to Glasgow on the Monday night. I arrived on Tuesday and had just enough time to feel vaguely human again by Thursday when I was off to play at Kirkcaldy Acoustic Music Club with Top Floor Taivers.
Being a self employed musician isn't an easy job. There are a lot of ups and downs. But sometimes you get opportunities to go and work in amazing places which makes it all a little bit easier 🙂