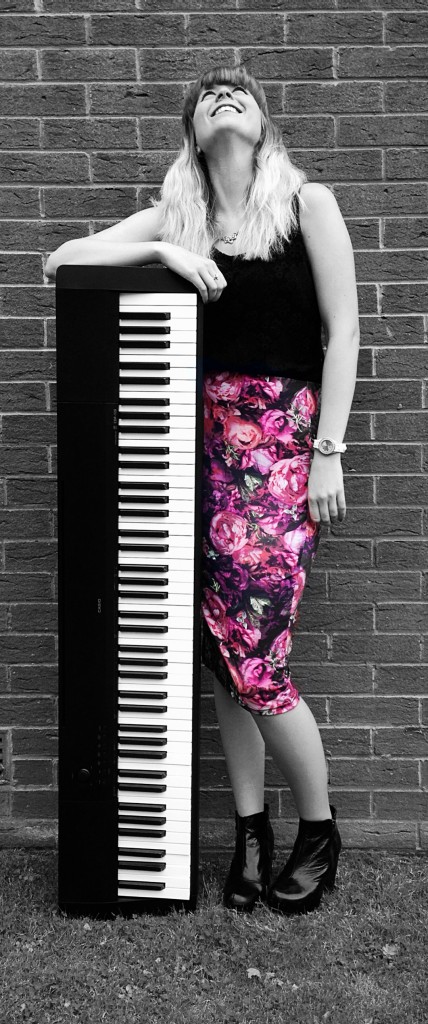 I've been busy writing tunes for Féistastic 2 recently. I've included many new compositions of mine on the CD as well as a few I had written previously. There are a grand total of 49 tunes on the new CD, 17 of which are my own. Here's a bit about my 17 compositions:
The Velvet Jacket (Reel E Major) – I wrote last year during a break between teaching some piano pupils. I named it after a rather spectacular velvet jacket worn by a good friend of mine, Alastair Ogilvy!
November 9 (Reel D Minor) – Inventive title as I wrote it on November 9. I played this in the final of the BBC Radio Scotland Young Traditional Musician of the Year in 2011.
Tripod's Frolics (Reel E Minor) – Named for a lovely little 3-legged kitty who is much missed.
Nic's (Reel D Major) – Named for a good friend of mine who I met during my time studying in Limerick, an excellent dancer himself Nic Gareiss.
Ruthie & Meta's Delight (Reel E Major) – I wrote this when my friends in the title came to my rescue. Thanks again girls!
The Trip to the Festival Club (Reel E Minor) – Inspired by the madness of the Festival Club during the amazing Glasgow music festival Celtic Connections.
Pipe Down (Reel A Minor) – This reel was written for a composition class when I was at uni. I had to write something in the pipe scale and this is what came out.
Lindsay Rees TCRG (Slip Jig E Major) – For my sister Lindsay who passed her TCRG exam last year which is amazing! Well done Lindsay!
Spud in the Grate (Slip Jig A Major) – We had a lovely cat when I was growing up called Spud. He used to go for a wee in the grate in the backyard. Fond memories of that big fluffy cat.
The Bridge (Heavy Jig D Major) – When I was writing this there was a sudden torrential downpour of rain. Out of the window I could see a lot of walkers and cyclists trapped under the bridge sheltering from the elements.
Not Long Now (Heavy Jig A Minor) – I wrote this at a dance competition in Germany this year. Not long now is a Lancashire saying.
Cookie's (Hornpipe E Major) – For what is now a very happy dog.
Sarah and Conor's (Hornpipe D Major) – This was originally written as a slow reel for a couple of friends of mine who got married last year. For this CD I've changed it into a hornpipe.
Jam Butts (Hornpipe E Minor) – Jam butties (sandwiches in Lancashire), a favourite food for my Grandad to offer us when we were young.
Two Potatoes More that a Pig (Jig B Minor) – My grandma's dad used to say (about my grandma) that she could eat two potatoes more than a pig. I thought that was a great title for a tune.
Monkey Wriggle (Hop Jig E Major) – For a very daft dog called Monkey who likes to wriggle.
The Urban Garden (Polka E Minor) – In the Irish dance world beginner reels are danced to polkas. The urban garden is the tomato plants that I have been growing on my balcony in Glasgow. 12 lovely ripe ones so far!