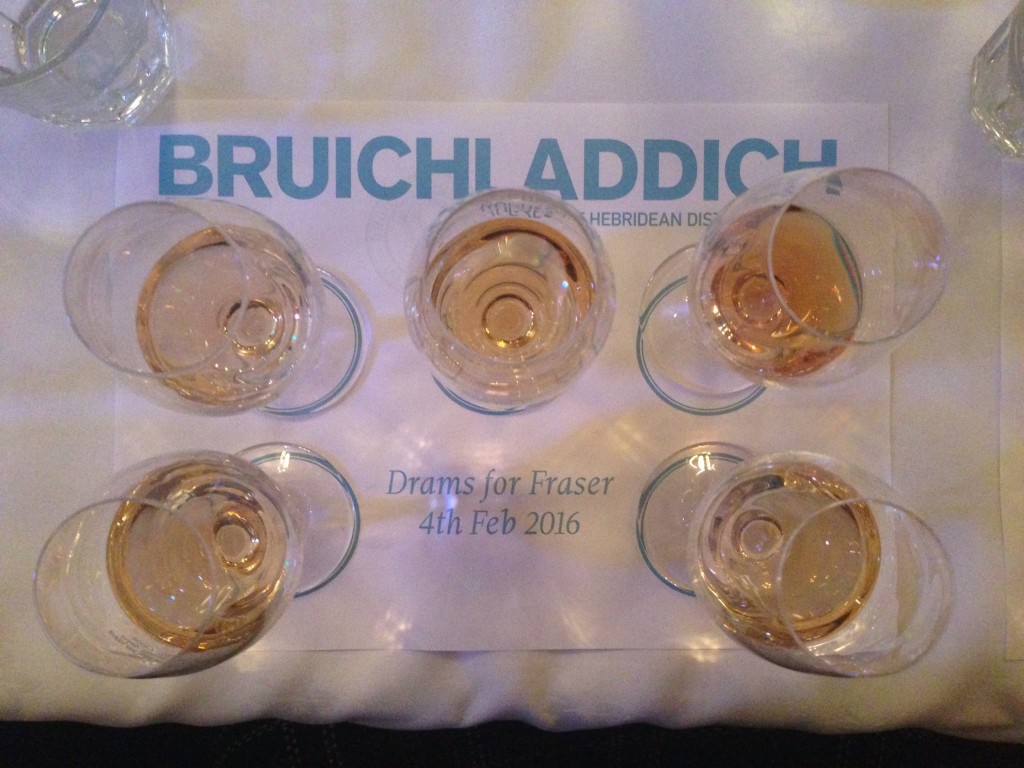 Drams For Fraser was a charity whisky tasting which took place on Thursday 4th February. Hosted by the legendary Master Distiller, Jim McEwan, the tasting took place in Sloans Bar in Glasgow city centre. There were a hundred tickets for the event and they quickly sold out.
There were five different drams to try, all from Bruichladdich Distillery, Islay. Jim McEwan told many stories throughout the night and gave a fascinating insight into the whisky industry having over 50 years experience himself.
An auction was held later on in the evening where some fantastic rare whiskies from Bruichladdich were bought in a number of bidding wars. It was all very exciting!
The drams were interspersed with music from myself and Gráinne and we were joined by Innes Watson on guitar. The Maverick Angels (a band Fraser used to play in) also played a number of lively sets. We all played a few sets together at the end of the night, finishing on one of Fraser's most notable tunes, The C-Side.
All money raised from the event goes to the Fraser Shaw Trust which in turn will go to MS charities. The whisky tasting night managed to raise over £5000 which is absolutely fantastic! I also got a little closer to liking whisky. Maybe.
Here's a picture of myself and Gráinne performing on the night, taken by Gráinne's brother, Lorcán.