I had a fantastic time on tour with Top Floor Taivers in May and June, gigging our debut album 'A Delicate Game'.
We started off at Moniaive Folk Festival where we gave workshops during the day, and performed to a full marquee in the evening concert. Here is a picture of us in Moniaive taken after our gig.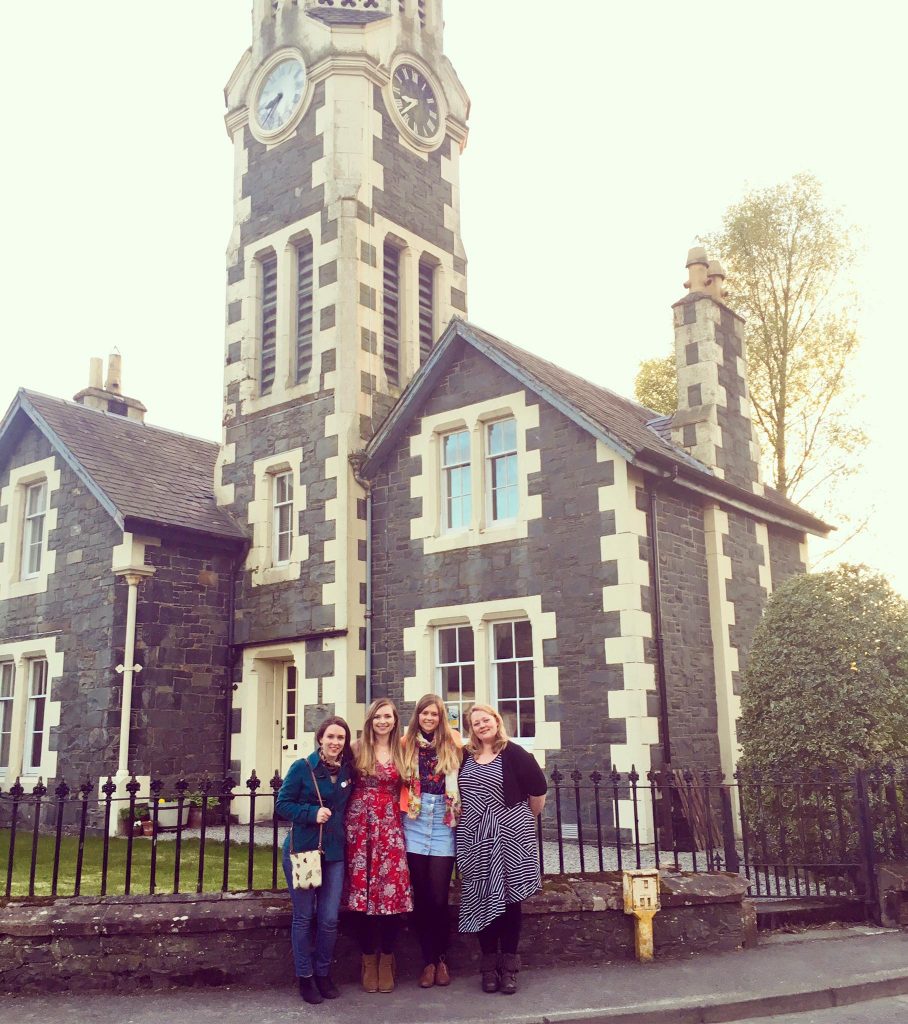 We then made the long journey to the top of Scotland to play at the Ceilidh Place in Ullapool. What a fantastic wee venue and we were looked after very well. We thoroughly enjoyed performing here. We were lucky with the weather – the sun came out! We had just enough time the morning after our gig to have a quick walk up Ullapool hill. Check us out: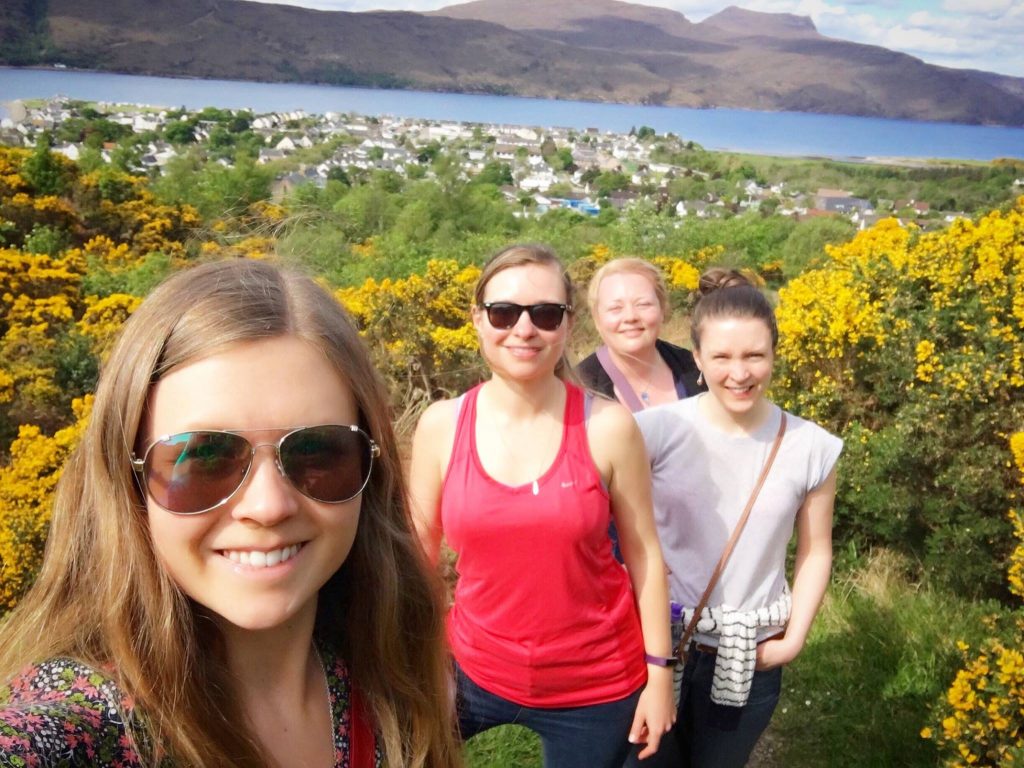 It was then onto a gig in Kilmallie, Fort William and Crossmichael, Dumfries. It was a bit touch and go in Crossmichael when my keyboard decided it had had enough during the soundcheck! Thankfully our sound engineer had some local contacts and was able to find a keyboard we could use for the gig.
The June leg of the tour saw us return to Kirkcaldy Acoustic Music Club – always a pleasure to play here. One of my favourite gigs of the tour was Arran Folk Festival where we played alongside our friends Jenn Butterworth & Laura-Beth Salter. We had a great afternoon gig at the Ukulele Festival of Scotland and really enjoyed our home gig in Glasgow at Folklub. The tour finished with a brilliant gig at Killin Music Festival (photo below by Louise Bichan Photography). We performed on the Saturday night alongside fantastic bands Heron Valley, Rura, and Skerryvore. On the Sunday morning we played a few sets at the church service.