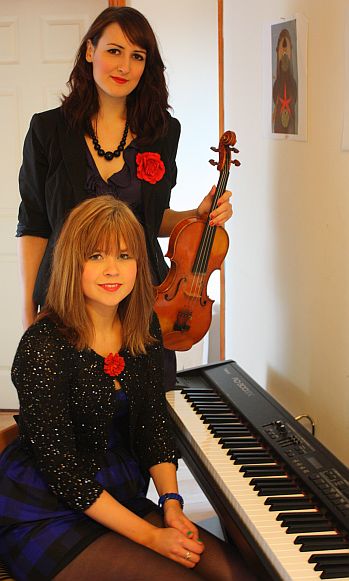 On Saturday 6th of October 2012, myself and Kristan got a flight to Kirkwall Airport in Orkney for the start of a week tour on behalf of Live Music Now. We did fourteen concerts in seven days, intense but rewarding!
Our first concert was in The Reel in Kirkwall itself. A lovely, intimate gig lit by the soft glow of candles. Fantastic start to the tour. We then headed to Kristan's Uncle's 60th birthday party to unwind! We performed seven more concerts across over the next few days in care homes and schools. We had the pleasure of staying at the Harvey residence during our time in Orkney. Lovely to meet the cats and the dog. A big thanks to Kristan's parents for looking after us and feeding us so well!
The next leg of the tour took us to Shetland on Wednesday 10th October. We gave five concerts whilst in Shetland, all in care homes. We experience all sorts of situations when playing in care homes and care centres and it can sometimes be quite challenging, but we enjoy it and hope that the people we play for enjoy it too.
We finished our concerts on the Friday afternoon just in time to enjoy some of the Box and Fiddle Festival which was happening that same weekend in Shetland. The Festival Club and the Grand Dance were a great way to finish off a hard week's tour!