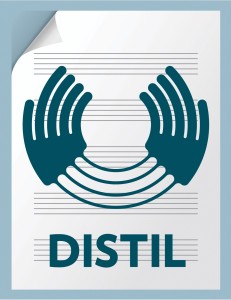 This week I have been doing something new to me. I've been writing for drums. This is for the Distil Scratch Band Day which will be held on September 16th.
I've blogged about Distil before as I attended the residential course back in 2013. It was a fantastic experience and since then I wrote a piece which was performed at the Distil Showcase in May this year. Now the Distil Scratch Band has come about to give traditional musicians the opportunity to write shorter pieces, for a specific instrument and have a band at their disposal to try them out on. The first Scratch Band Day is writing for drums. I signed up straight away even though I had no clue how to write for drums, I just thought it would be good for me and it would be something I would enjoy doing.
It has linked it nicely with my #tuneoftheweek project as I have written a drum part for my tune from week 16 of the project: Ducks at Luss. The tune is in 7/8 time so I thought it would be interesting to write a drum part for it.   Having practically no knowledge of the drums at all Adam started me off by explaining that the basic outline is low (kick drum), high (snare drum) and then hi-hats. I decided to stick with those basics throughout the piece and just mess around with the rhythm. I had already arranged the tune for my #tuneoftheweek project so it was just a matter of writing out the parts and adding a drums part which was handy.  I used the helpful tutorial on the Distil website and had to watch a tutorial on how to write out the drum part on Sibelius.
I'm now looking forward to going into Lo-Fi studios in Glasgow on 16th September to try out my composition with the scratch band and to also come away with a recording of it. I'm also very much looking forward to hearing the pieces by my fellow scratch band participants too.