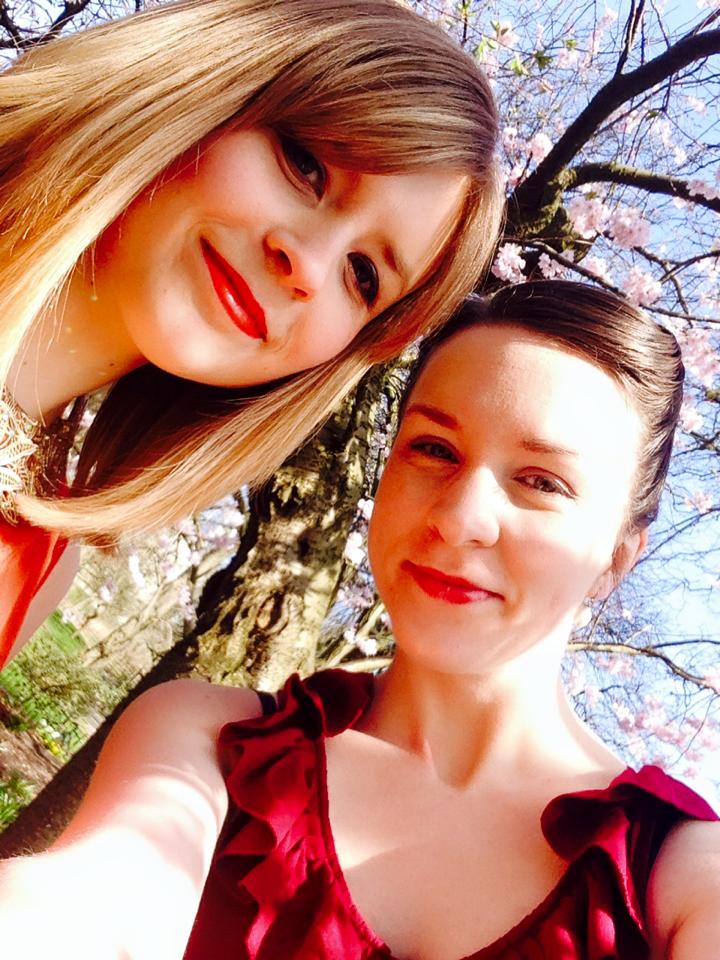 What a busy week I had last week in the studio recording the debut G&T album. Myself and Gráinne went into the studio on Monday morning to record our album which will be comprised solely of our own compositions.
We are recording in Carrier Waves Studio in the east end of Glasgow with engineer Barry Reid (Spad as he's more commonly known). Spad recorded the G&T EP a couple of years ago and last summer recorded the Top Floor Taivers EP. He's fantastic to work with so we were excited to get him in for the full album.
All day Monday, Tuesday, Wednesday and Thursday morning was spent recording the piano, fiddle, flute & whistle parts for nine out of the ten tracks that will be on the CD. Thursday afternoon our first guest musician, Luc McNally, came to record the guitar parts. And then Friday was bodhrán day with Paul Mc Clure. We are so excited with how it is sounding so far.
Due to some unforeseen problems on the first day we are having to book in another day in the studio at the end of this week to record the 9th track. Then at the end of April we have a full day to record all the bass parts and then hopefully that will be all the recording done. We are mixing the album in May and then we will be able to send it off to be mastered.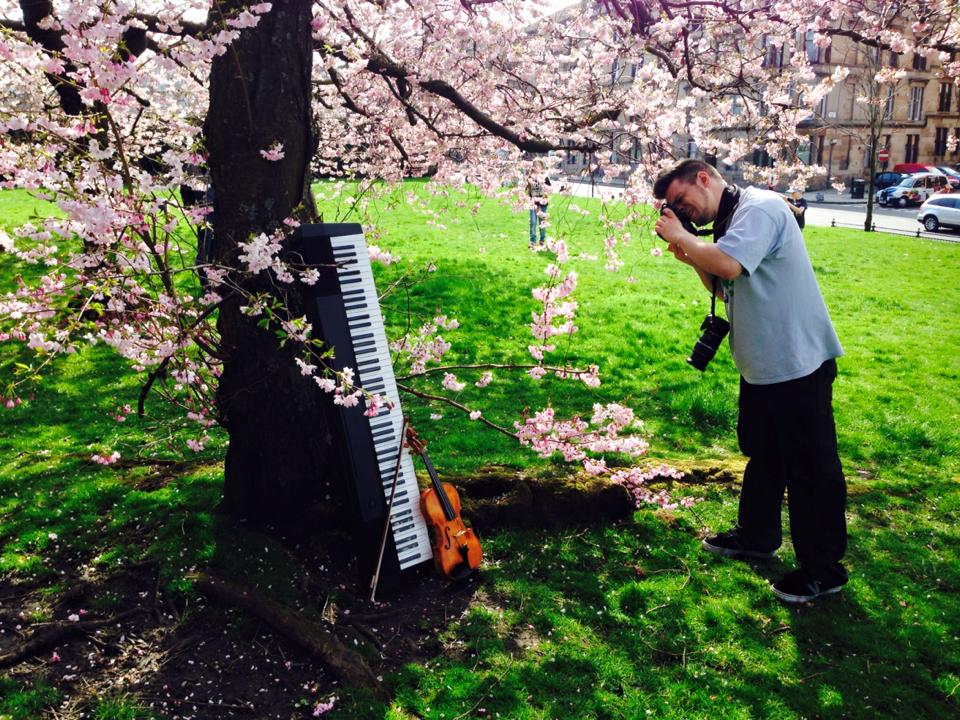 We had a photo shoot a couple of weeks ago in the Kelvingrove Park where the lovely cherry blossom trees were out. The photos are being edited this week and we can't wait to see them. We are also starting work on the design of the album soon so it is all starting to come together. There is still an awful lot to do though!
Other exciting news is that we have met our minimum target on our Kickstarter page which is awesome! There is still some time left to pledge though (closes Sunday 26th April) so it would be great if we could raise as much money as possible to cover things like the extra unexpected day we are having to book in the studio etc. Thanks for all your support so far! 🙂