2015 has been extremely busy for me so far which is great. It's usually feast or famine when you're a self employed musician so being busy is very nice. Tiring but good!
I started the year off by playing at Celtic Connections in my duo with Gráinne Brady (www.grainneandtina.com). We played in the Piping Centre where we supported Mary Bergin, Kevin Conneff and John Doyle. Paul Mc Clure came over from Ireland to join us on the bodhrán. In the same night we went on to play a slot at the Late Night Sessions and then finally the Festival Club. It was a brilliant night and we thoroughly enjoyed performing at the festival. Also during Celtic Connections I performed at the Late Night Sessions with Top Floor Taivers which we really enjoyed.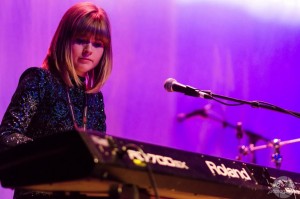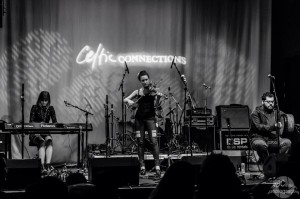 Then into February I played a couple of gigs with Barluath as I was filling in for their piano player Alistair. We played at Crail Folk Club and also Balerno Folk Club in Edinburgh. I'm really liking the sets off their new album 'At Dawn of Day'. Check out the website and get their CD: www.barluath.com
Also in February I flew to Dublin with Gráinne Brady and Claire Hastings to perform at a Valentine's Burns Supper at the Seamus Ennis Centre in Naul. We played a mixture of G&T sets, Top Floor Taivers sets (though minus Heather as she was unable to join us) and Burns songs.
Still in February I travelled down to Bury to play at the Big Whistle Festival with Gráinne. This gave us the opportunity to incorporate some whistle sets into our performance. Here's a live video from the Big Whistle Festival of an arrangement we did of my compositions 'Millie's'.
In late February Top Floor Taivers had our EP launch at Folklub in Glasgow. It was a joint EP launch night with The Lowground who were fantastic. We really enjoyed hearing a support set from Gnoss too.
The final thing for me in February was I was playing at an Irish dancing competition down near Bristol. The first weekend in March I played at the St Patrick's Féis in Newcastle which was great as well.
It doesn't stop there though for 2015. Myself and Gráinne are absolutely delighted to be recording our debut album in April! So there's lots of meetings, rehearsal and planning under way for that. I am very excited about it!
Cheers for now.
Tina