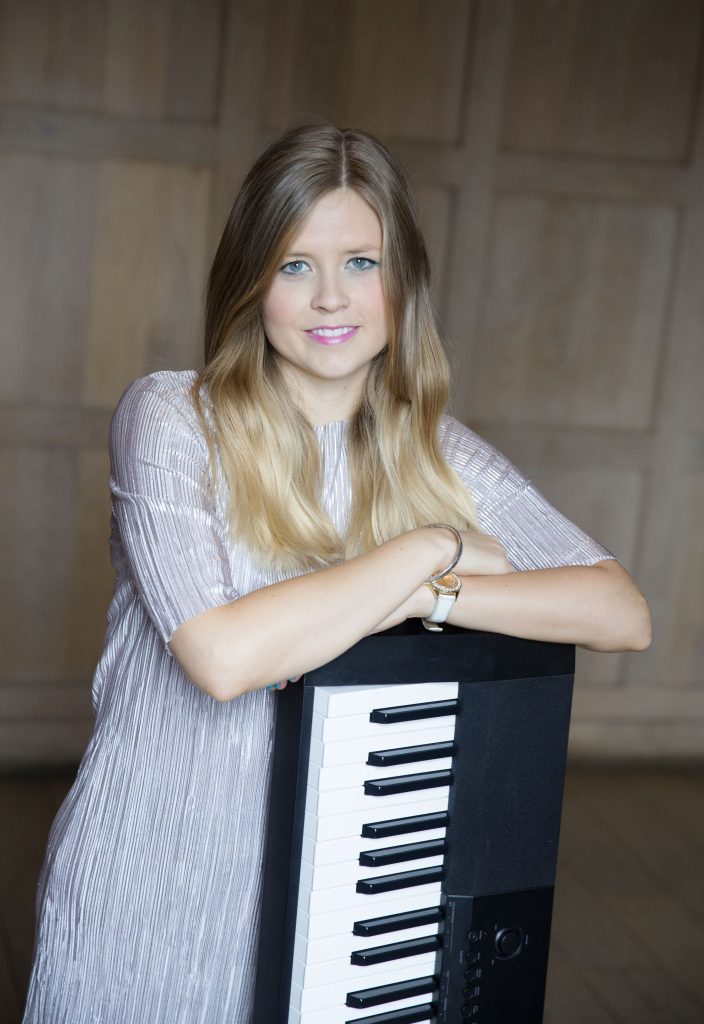 TINA JORDAN REES is a Glasgow based folk musician originally from Lancashire. Tina plays piano, flute and whistles and she also Irish dances. She was a nominee in the 'Composer of the Year' category at the 2014 MG ALBA Scots Trad Music Awards and was a nominee in the 'Up and Coming Artist of the Year' category in 2013. Tina graduated in 2011 from the Royal Scottish Academy of Music and Drama with a BA (Hons) in Scottish Music, and she was a finalist in the prestigious 2011 BBC Radio Scotland Young Traditional Musician of the Year Award.
Tina's current projects include an exciting duo with fiddler Gráinne Brady, playing sparklingly imaginative sets comprised solely of their own compositions. Her latest venture is as the piano player in new band 'Top Floor Taivers', which features Scots song, fiddle, electro harp and piano. Tina also plays gigs across Scotland with fiddler Kristan Harvey as part of the project Live Music Now, bringing live music to a wide audience. As well as performing Tina teaches piano, flute and whistle to pupils of all ages.
As an avid composer, Tina takes her influences from many places, including the Irish dance music tradition where she is a household name. She travels the world playing for dancers and has been commissioned to compose custom music pieces for Irish dance choreography across the globe.