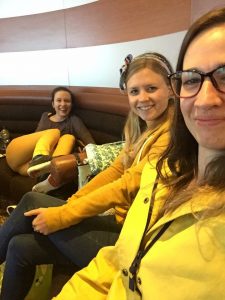 On Friday I travelled to Islay to play at a wedding with Gráinne Brady and Jenn Butterworth. When we arrived at the car we realised that we'd all worn yellow. Band uniform sorted! We got the 6pm boat over and arrived into Port Charlotte about 8pm. We had a lovely dinner in the Port Charlotte Hotel and played some tunes in the bar.
On Saturday we chilled out in the hotel lounge. Well, Gráinne was working on arrangements for The Islay Sessions, Jenn was writing out chord charts, and I was knitting 🙂 We also managed to fit in a nice walk and saw some of the island's animals.
We headed over to Port Ellen in the afternoon and checked into our b&b. After a lovely meal in The Islay Hotel we went to Ardbeg Distillery where the wedding was taking place. The ceilidh part of the evening was taking place in a marquee out in the courtyard. It was decorated beautifully and was a lovely setting for the evening do.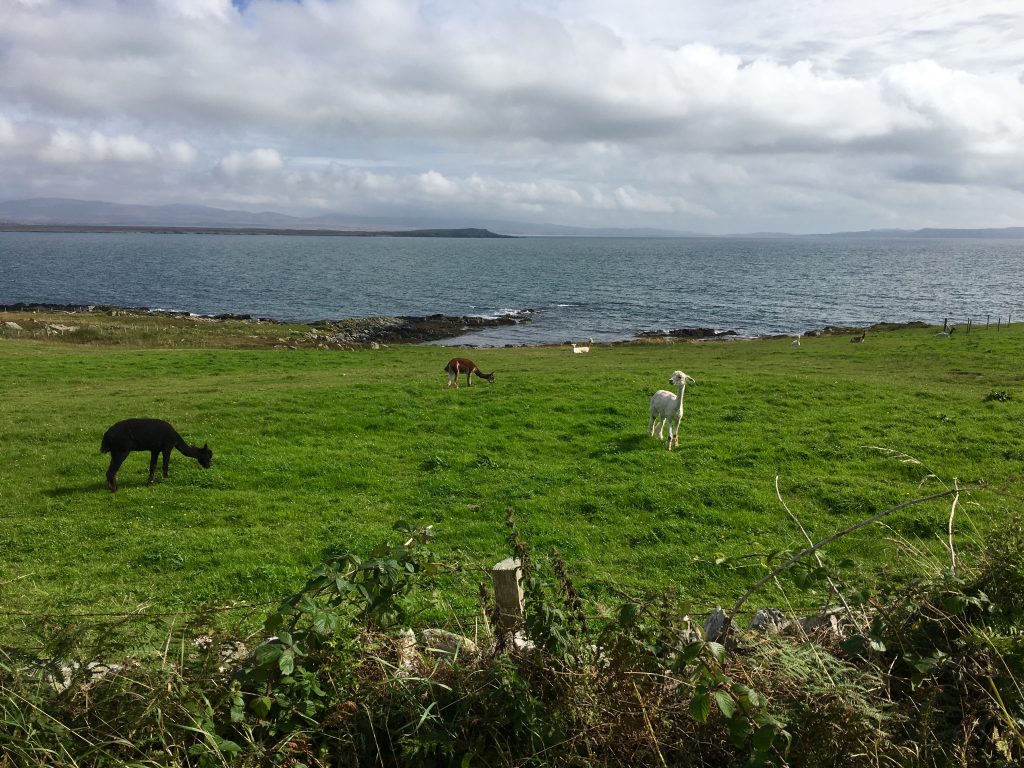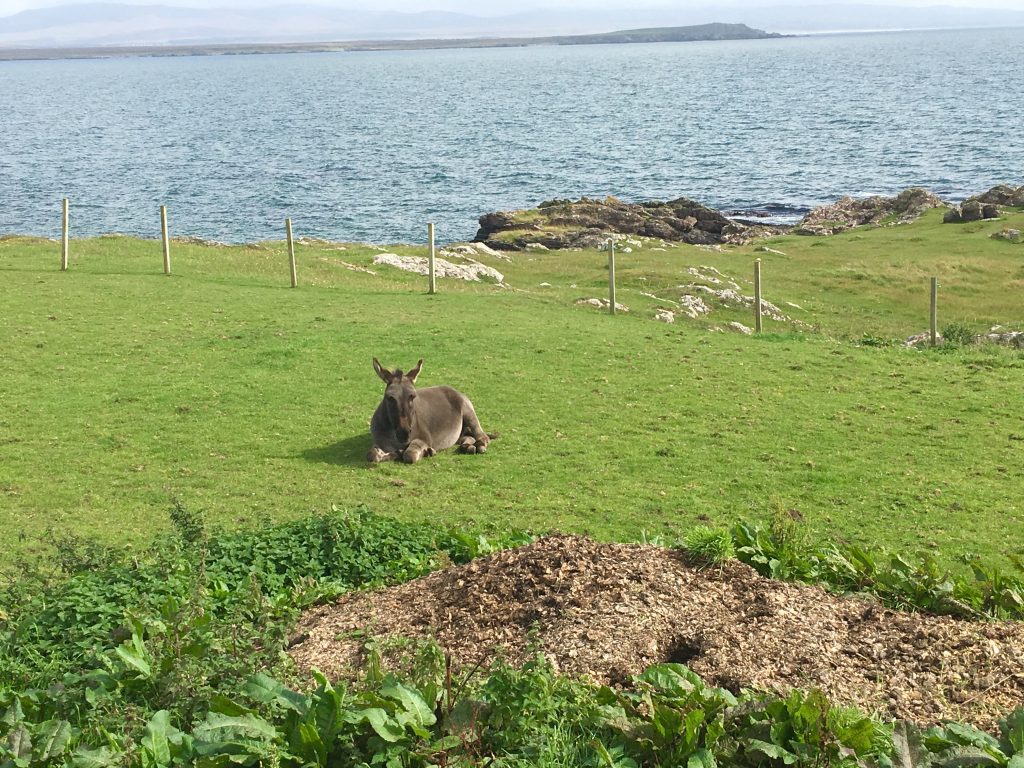 We started with some background tunes at 8pm and then went on to do a number of ceilidh dances with some songs from Jenn in between. With a break for the buffet and some disco songs we were ready to play some more ceilidh dances. There was just enough time for a few last disco songs whilst we were starting to pack up and then it was time to head back to the b&b. We had a great time playing at such a lovely wedding. Congratulations to Ciara and Jamie!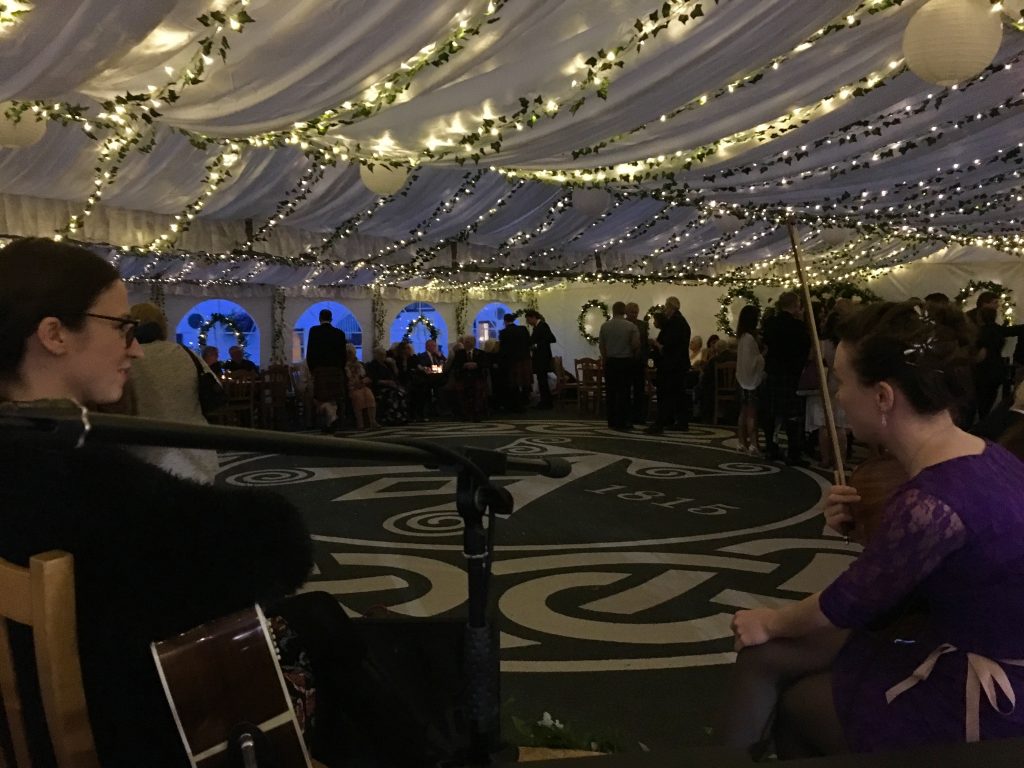 We were on the 9.45am boat the next day but thankfully it was leaving from Port Ellen, and our b&b was only round the corner. After what felt like a very long journey we arrived back in Glasgow at 3.30pm. Once again it was a lovely trip to Islay and I had a really nice time.